Learn from the past, look to the future
Wednesday, 12 July 2017
With over 30 years' experience in the commercial vehicle industry Powerdown has grown to meet the demands of our customers, with an ever present eye towards the future. As part of our ongoing journey Powerdown has taken its core shock absorber brands and given them a face lift.
The Supershock, CoolCell, RoadTrain and Adjustable-T brands have a long proud history within the company and with our loyal customers. For this very reason it was important for us to respect the heritage of the old designs, retaining elements where possible whilst giving them a fresh new look that will drive each brand into the future.
Supershock
First launched in 1990 the Supershock was the first Powerdown shock absorber with high temperature oil and Viton seals specifically designed for Australia's hot and harsh operating conditions. Proving so successful the Supershock design was not only sold in the aftermarket, but was also specified as original equipment on several OE vehicle platforms. From these humble beginnings the Supershock is now the biggest selling shock absorber in our heavy duty truck, bus & trailer ranges.

CoolCell
First launched in 1999 the CoolCell was the first commercial vehicle shock absorber available in Australia utilising a Nitrogen Gas Cell in the outer tube to keep the shock operating cooler under hard Australian working conditions. The CoolCell brought cutting edge technology to our already reliable shock absorber designs, making them last longer and perform better for our roads, our loads and our conditions.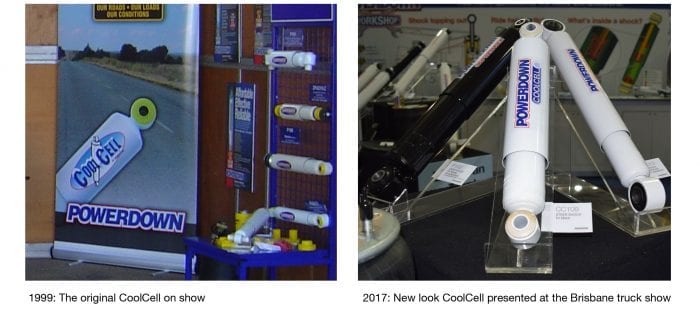 RoadTrain
First launched in 1988 the RoadTrain shock absorber was the first Powerdown branded shock on the market. The RoadTrain shock range as its name suggests was designed to outperform standard shocks and deliver when it counted the most.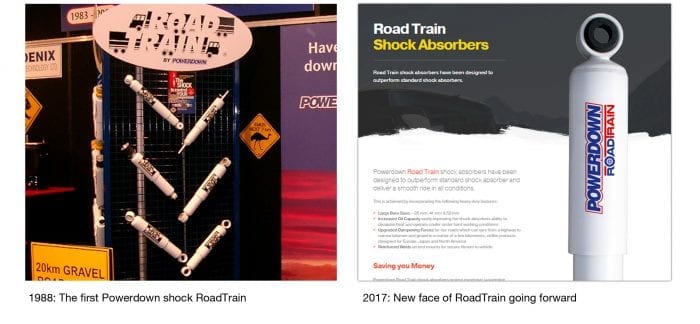 Adjustable-T
First launched in 1992 the Adjustable-T was Powerdown's enhanced 3 way adjustable shock absorber for light commercial Japanese trucks.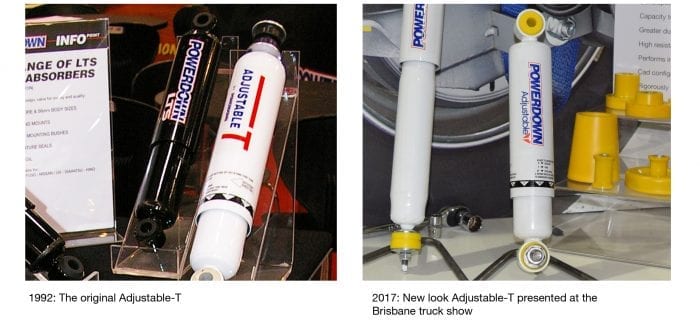 As a company Powerdown strives to produce products that provide excellence in Performance, Safety and Value. We believe our newly designed brand logos personify this further uniting them together under the Powerdown name.